I just deleted my WordPress app from my iPad in an attempt to solve a problem which occurred right after using it. In trying to post a small article from my iPad to this blog, the WordPress app went haywire, pop-up messages about having a wrong username or password, when already logged in, followed by losing everything I'd just written- all of this directly followed by my Mail app suddenly failing to display all attached images, only little blue icons with white question marks in their place.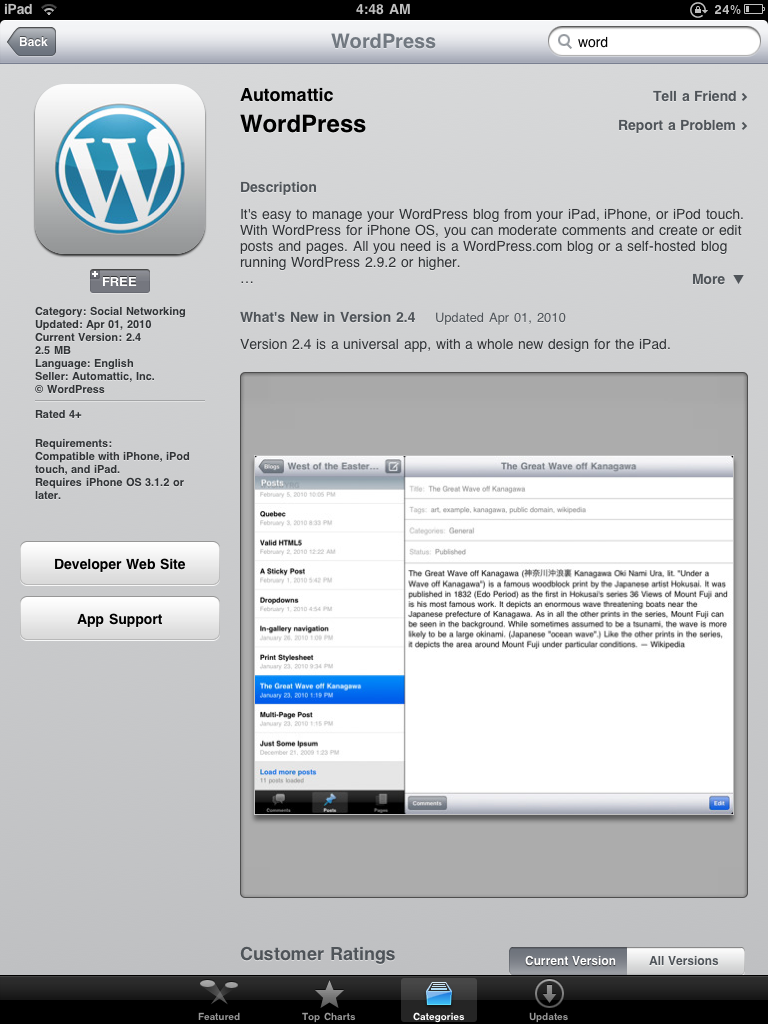 Deleting Wordpiss, sorry, WordPress and doing a har-reboot of the whole device got my Mail app working properly again.
WordPress on the iPad is a no-brainer, but as it is, the app itself is just not ready for the end user. Apple should not have approved this application the way it is. On WordPress' own website, there are plenty of people encountering similar issues. The moderator for the site doesn't seem to have much of a clue. I'm going to give this app time to grow up a bit before I even go near it again.