The Smart Pen from 3M is a very nice stylus. Well worth the asking price which I believe is about $30.00.
The Smart Pen is constructed from a light weight metal and has a clip and a rubber tip which is slightly smaller than the Boxwave for example, but is just a bit bigger than the Bamboo from Wacom and the Kuel from SGP.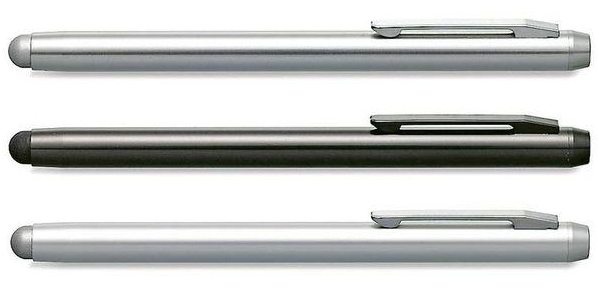 The tip glides nicely over the screen and is quite smushy, making it require very little pressure to interact with your device. It is just a hair shorter than the Wacom Bamboo and a good bit longer than the Boxwave, Acase and so on. It is available in 4 different colors: black, steel, aluminum (pictured) as well as hot pink, if you're into that kind of thing…
I highly recommend this stylus for artists and note takers who are using the iPad.