This quick post is influenced by a comment on a previous post on iPad styluses. This is a stylus solution we came up with a while back which uses only two parts.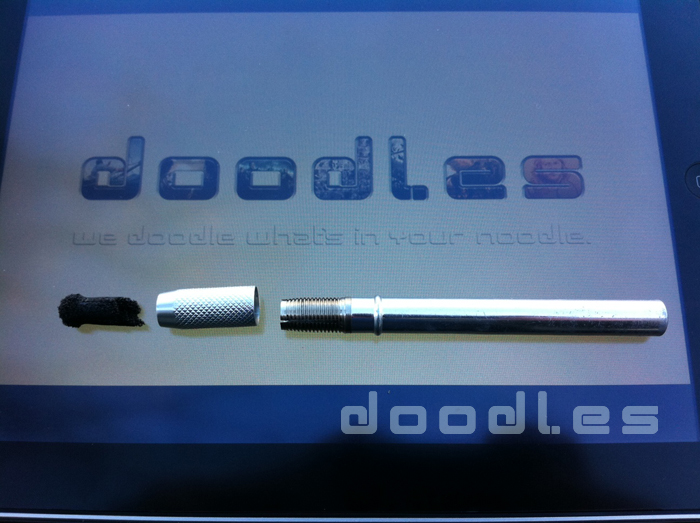 The first part is a small clump of conductive foam which can be purchased at most descent electronic stores. We found it in sheets about 12″ x 12″ and then cut out smaller pieces for the tip of the stylus.
The second part is a neat little metal pencil holder, picked up from kinokuniya. They come in packs of two and are available in a chrome (pictured below), reddish-pink and blue. Other colors may be available but I cannot say for sure.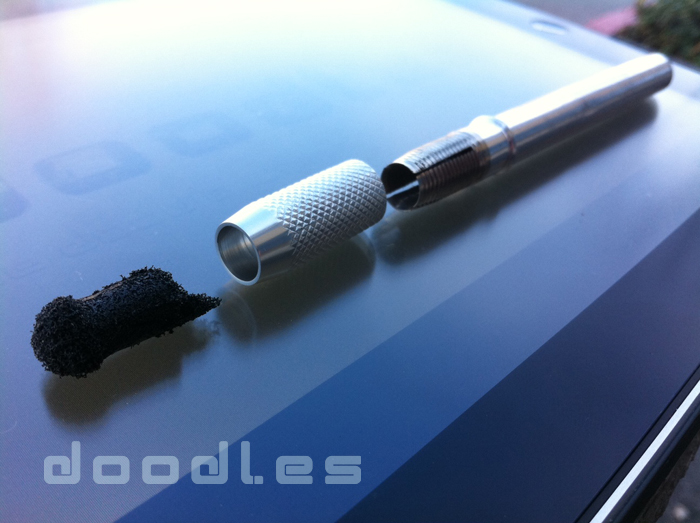 Putting the stylus itself together is simple. Take some foam, cut out a square inch or so of it and fold the corners in so that they meet. The other end will be rounded. Cram the folded corners side into the pencil holder where the pencil would normally go, then screw on and tighten the gripper. Poof- a DYI iPad stylus!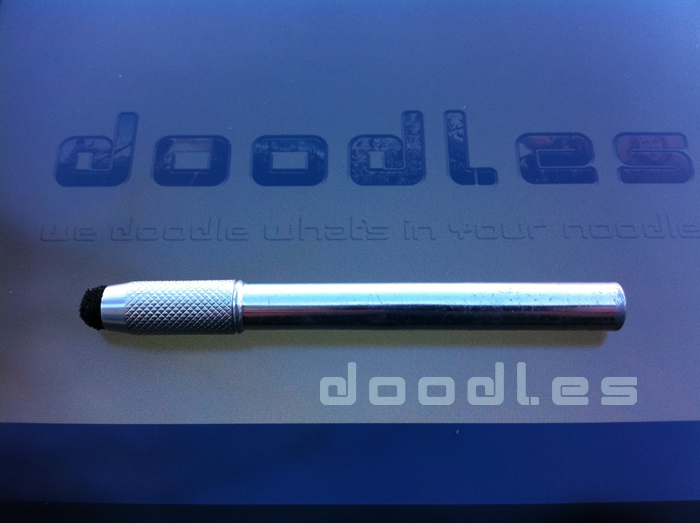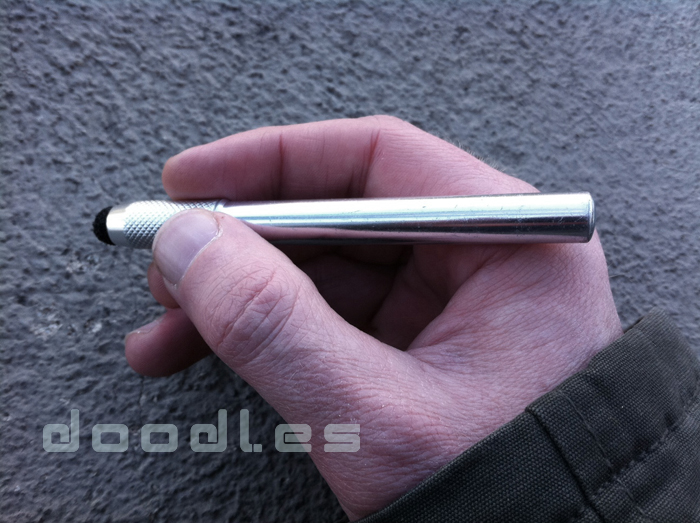 If you have any questions or comments- shoot.